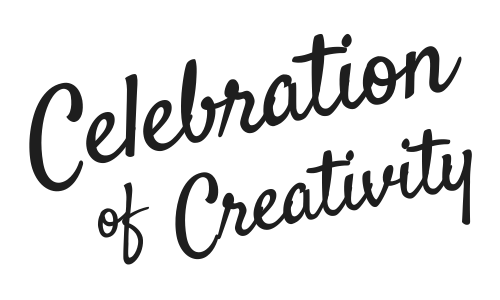 The 44th Annual Celebration of Creativity Fine Art Exhibit & Sale
Save the Date: March 2nd – 5th, 2023
Held annually the first weekend in March at Southminster Presbyterian Church in Beaverton, the Fine Art Exhibit & Sale provides an unmatched showcase for more than 80 established and emerging Northwest artists. We are excited to be celebrating over 40 years. The Celebration of Creativity continues to be a special gathering of artists with unique displays and high quality of work exhibited. The Exhibit & Sale will feature a variety of ceramics, fiber art, garden art, baskets, glass, jewelry, mixed media, oil, acrylic, pastel, pottery, photography, sculpture, watercolor, and wearable art – virtually something for everyone.
2022 Participating Artists
87 Artists participating this year, showing 10 per page

| First Name | Last Name | Mediums | Website or Social Media Link |
| --- | --- | --- | --- |
| Jean | Cady | ceramics | |
| Barbara | Caffaratti-Klubert | jewelry | |
| Scott | Carlson | glass | www.carlsonartglass.com/ |
| Kathleen | Chamberlin | acrylic | |
| Chrissy | Cooper | jewelry | |
| Jennifer Carey | Davis | floral design | |
| Charlene | Dunning | wearable | |
| Shelly | Durica-Laiche | metal | www.indiometalarts.com |
| Maud | Durland | watercolor | maudart.com/ |
| Ann | Durley | mixed media | |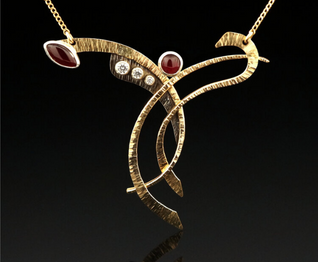 Tyler Haas "I strive to bring curves, lines, and movement to life in wearable art that is sensuous, vivid, and stunning. Every piece is one-of-a-kind and made with care, precision, and love."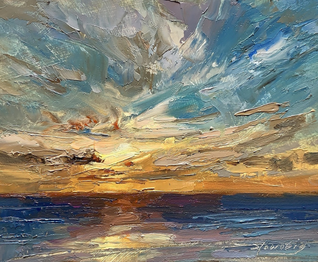 Elo Wobig "I think because I've always loved drawing, and have an eye for color, picking up the paintbrush feels natural to me. But I've learned there is so much more to making great art, and it's something I'll never tire of pursuing."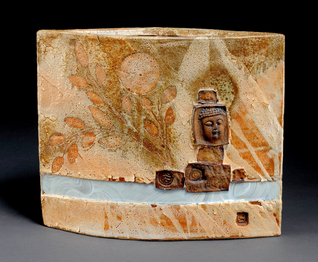 Rabun Thompson "The work we do, if it is to endure, must be of value in our present lives and serve the purpose for which it was acquired. It will continue to live on, hopefully for generations in subsequent households, as testament to the enduring vision of the potter."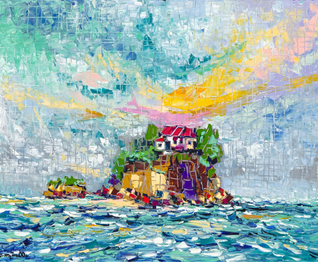 Joachim McMillan "My work is about style and creativity. It's one of a kind. My paintings are impressionism. I want the eyes to see the image and the brain to finish the thoughts."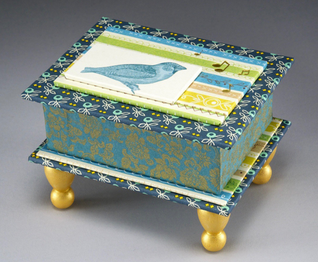 Debra Glanz "Paper is impermanent with a short shelf life. And in that, lies its beauty. I've got thousands of sheets from around the world. If the old saying is true, 'whoever dies with the most amount of a paper (or fabric or yarn) wins…' well, I win then."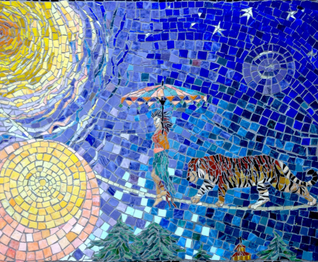 Mimi Near "There is something magical about using hundreds or thousands of tiny pieces of reflective glass to bring an image to life. When I create mosaic, I hope to uplift and stir people."
The Celebration of Creativity Art Show at Southminster Presbyterian Church is located one mile west of Highway 217 at the corner of SW Hall and SW Denney Road in Beaverton.
Get Directions >>>
We invite you to mark your calendar to join us each March as we celebrate the gift of creativity. Come and enjoy!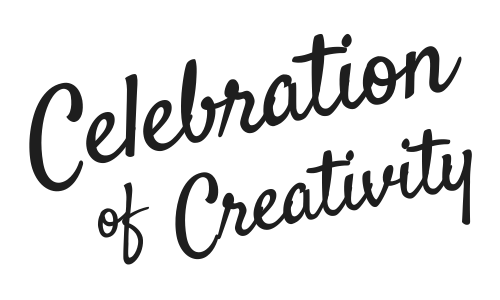 Join Our Mailing List
"*" indicates required fields